What Tom West Does as Your Property Manager and How to Know a Great One -
A Residential Property Manager may provide a broad range of services.  Before hiring a property manager, you should first decide what you want to accomplish.  Perhaps you've just purchased or inherited a rental property.  You are prepared to manage the property but need some help with tenant selection and placement.  In that case, a property manager will market the property, review tenant applications, match the property with the best possible tenant and ensure that a lease is properly executed.  At that point, the RPM has fulfilled his assignment and all follow-on tasks become your responsibility.  Commonly, a property manager will charge the equivalent of one month rent for this type of service.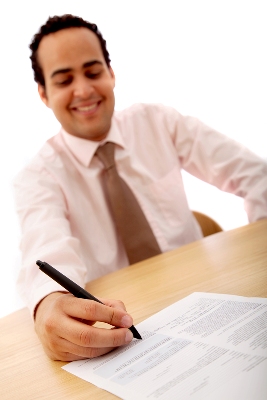 Alternately, you may choose to have the RPM actively manage your property.  In addition to marketing and negotiating the lease agreement, you can expect the RPM to collect rents, supervise repairs and maintenance, and conduct routine internal and external inspections in an effort to keep your property in the best possible condition.   The RPM will address all tenant concerns and requests and will handle any emergencies that might arise. An RPM is also expected to keep meticulous records and ensure that all local, state and federal requirements are met. What is the average cost for this type of service?  The RPM may charge 50 to 100% of the first month's rent plus 10% of the monthly rent thereafter.
What are the benefits of using a Residential Property Manager? 
√ An experienced Residential Property Manager is fully aware of all state and federal laws governing tenant screening, rent collections, lease terminations and evictions. 
√ Most property managers have a network of licensed and insured contractors in whom they feel confident of quality workmanship at a fair price. The net result can be significant cost savings.
√ You will enjoy more personal freedom with less stress while secure in the knowledge that your investment is in experienced hands.
√ The Property Manager will provide you with the necessary property data required to file your taxes and his fee is tax deductible.
Questions to ask before hiring a Property Manager
• How long have they been a Property Manager
• What kind of certifications does the RPM have
• Does the RPM manage multi-unit buildings as well as single family homes?  If so, what is the ratio
• Get references.  Make sure you ask for a current list of properties that they manage and speak with the property owners.
• What are his fees.
We at Tom West Company want to offer you the best in Property Management for the Dothan Alabama area. If you have concerns, questions or need to get started, feel free to contact us anytime. We would be happy to answer your questions about property management and direction.