Open Houses


On Sunday, November 17th


2:00pm - 4:00pm
115 N. Roberta Ave. - $209,000.00
2074SF; 4BR & 2BA

Remodeled, spacious home in the heart of the Garden District. Beautiful archways, lighting and refinished hardwood floors. Formal dining, fireplace, eat-in kitchen, new appliances, quartz countertops throughout, mudroom & new roof.
Mary Walker 334-790-8301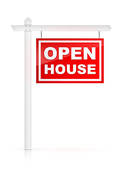 112 S. Roberta Ave. - $191,800.00
2135SF; 3BR & 2BA
Cottage style home in Garden District. Hardwood floors in living room, dining room and bathrooms. Kitchen with granite, stainless appliances and double ovens. Large family room/den with breakfast space. Large lot; dead end street on Dothan Country Club golf course.
Jessica Tolbert 334-791-4672
 ♦♦♦♦♦♦♦♦♦♦♦♦♦♦♦♦♦♦♦♦♦♦♦♦♦♦♦♦♦♦♦♦♦♦♦♦♦♦♦♦♦♦
Open houses are one of the best ways to get to know a neighborhood and a home in Dothan, Alabama. Tom West Company wants to welcome you into some of our featured listings to provide you an opportunity to find your dream house.
Sometimes scrolling through countless listings can become cumbersome. However, when you walk into an open house, you get a better understanding of how large the house is or whether or not a property or location is right for you or your family.
If you would like more information about the upcoming open houses, please feel free to give us a call. Our agents are also available to you for any other questions that you may have. Our website has a few different tools that buyers can use as well, so make sure to check those out after you view the home of your dreams at one of our open houses.
We have new open houses happening every weekend, so if our latest offering is not exactly what you need, we will have others very shortly. Simply give us a call and we'll help you start living your dream.
334-794-0328
800-354-7680