Three Homes Scheduled for Open House


On Sunday, July 21st
2:00pm - 4:00pm
500 Westbrook Road - $499,900.00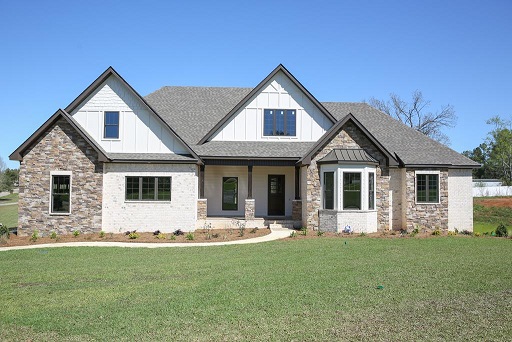 4249SF; Six Bedrooms and Five Bathrooms
Custom build by Steve Ketchum. Stunning 5BR & 4BA plus a 1132SF "walkout" Mother-in-law suite underneath. Incredible kitchen & granite everywhere. Also storage galore. Located on the corner of Westbrook and Kirkwood. 
Jan McCann   334-685-1865 and Mike McCann 685-1859
**************************
504 S. Orange Avenue – $249,700

2171SF; Three Bedrooms and Two Bathrooms
 Charming cottage in Dothan's Historical District. Total privacy on the is .79 acre lot lined with mature trees and landscaping. Three bedroom/two bathroom; all hardwood floors; Grand Room; Family Room open to the kitchen. Kitchen offers granite counter tops & stainless appliances. Large walk in laundry room & pantry; great storage; one car carport; great outside area and more...
Jessica Tolbert   334-791-4672
**************************
500 Redbud Circle - $309,500
2820SF; 4BR & 4BA
Grove Park Township - Beautiful home,  2 BR's down. Sits directly across from park and backs up to the tree line separating the Township from Long Leaf Green. Spacious open floor plan plus bonus room upstairs, screened porch with deck, granite in kitchen and BAs.
Cathy Cole 701-1592
♦♦♦♦♦♦♦♦♦♦♦♦♦♦♦♦♦♦♦♦♦♦♦♦♦♦♦♦♦♦♦♦♦♦♦♦♦♦♦♦♦♦
Open houses are one of the best ways to get to know a neighborhood and a home in Dothan, Alabama. Tom West Company wants to welcome you into some of our featured listings to provide you an opportunity to find your dream house.
Sometimes scrolling through countless listings can become cumbersome. However, when you walk into an open house, you get a better understanding of how large the house is or whether or not a property or location is right for you or your family.
If you would like more information about the upcoming open houses, please feel free to give us a call. Our agents are also available to you for any other questions that you may have. Our website has a few different tools that buyers can use as well, so make sure to check those out after you view the home of your dreams at one of our open houses.
We have new open houses happening every weekend, so if our latest offering is not exactly what you need, we will have others very shortly. Simply give us a call and we'll help you start living your dream.
334-794-0328
800-354-7680