Open House 
On Sunday, May 31st
2:00pm - 4:00pm
109 Brattleboro Ct. - $164,900
1582 Square Feet; 3 Bedroom and 2 Bathrooms
Cute move in ready home with beautiful hardwood floors in living area. Great open concept with large backyard for kids or entertaining. Large walk in closet and spacious laundry room.
Directions: 84 East, Right into Hidden Lake, 1st Right onto Cotton Ridge go to Brattleboro.
Hidden Lake East S/D
Brooke Walker 334-790-2394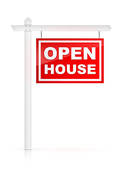 ♦♦♦♦♦♦♦♦♦♦♦♦♦♦♦♦♦♦♦♦♦♦♦♦♦♦♦♦♦♦♦♦♦♦♦♦♦♦♦♦♦♦
Open houses are one of the best ways to get to know a neighborhood and a home in Dothan, Alabama. Tom West Company wants to welcome you into some of our featured listings to provide you an opportunity to find your dream house.
Sometimes scrolling through countless listings can become cumbersome. However, when you walk into an open house, you get a better understanding of how large the house is or whether or not a property or location is right for you or your family.
If you would like more information about the upcoming open houses, please feel free to give us a call. Our agents are also available to you for any other questions that you may have. Our website has a few different tools that buyers can use as well, so make sure to check those out after you view the home of your dreams at one of our open houses.
We have new open houses happening every weekend, so if our latest offering is not exactly what you need, we will have others very shortly. Simply give us a call and we'll help you start living your dream.
334-794-0328
800-354-7680